careers
We specialise in hiring people who have the drive to succeed and the will to implement the discipline required to succeed. We focus on nurturing our team and providing our team an environment that is conductive to creative thought. We focus on eliminating stress and pressure so our team can think clearly and creatively.
When you work at Nine Six One, you get to be part of a team that is known for its performance. We are efficiency driven professionals who focus on the endgame. Implementing strategies and bringing to life client ideas embracing technology to increase efficiency.
At Nine Six One we focus not just on recruiting individuals that are performance oriented but also on developing them. To us it is important to ensure that our clients are satisfied and are being served with the care and respect they deserve.
We specialise in implementing technology across several business across multiple industries including Financial Services, Insurance, Film and Media and Government agencies, always, with a consultative approach.
Once we see the potential in someone and recruit them we ensure that they get an environment in which they can actually realise their potential. Stress and pressure are the enemies of productivity and creativity, we aim to decrease them as much as possible.
We are always looking for team members who can add value to our team.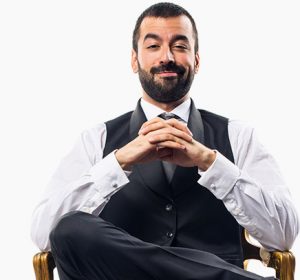 benefits and rewards
We care for our clients' business as our business. We think and act like business partners, not advisors. We share our clients' aspirations, work to understand their requirements, and align our expertise with their objectives — so they know we're in this together.
Personal impact, mentoring, and teamwork are just a few of the benefits of building a career at Nine Six One.
open positions